Last month we had a chance to visit a teacher workshop in Kyoto.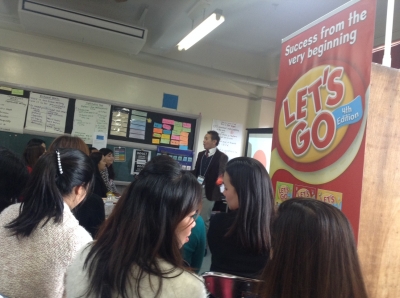 It was put on by a group called Language Teaching Professionals.
Here is there website:
ltprofessionals.com/
They offered free workshops from English teachers across Japan.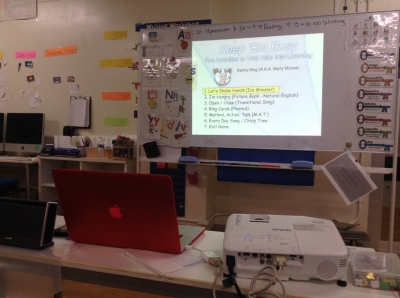 Many of the workshops were for childrens' lesson.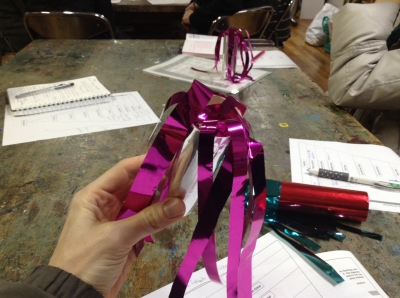 Maybe adults students would enjoy this, too...?
We even got involved in some of the demonstrations!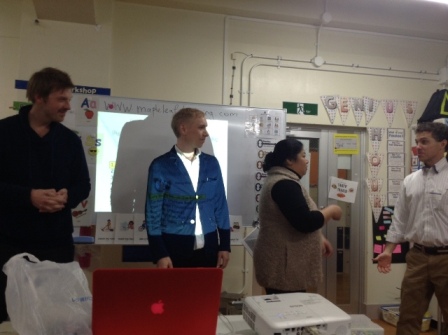 They also sell textbooks at a 20% discount!
Pretty good deal!
etjbookservice.com/
We hope to apply these ideas to our lessons right away!